33 Dimensions Newsletter

March 3, 2013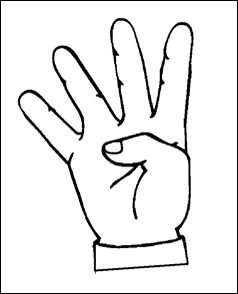 Thank You for Four Great Years!
I had a bit of an epiphany on the morning of March 3, 2009, when the date itself (3/3) sparked the idea for the title "33 Dimensions", a name which seemed to fit with all the diverse projects on which I was working on at the time. I had known for a while that I would eventually tie everything together into one clean "organization" based on website design, music production, and other projects. But it wasn't until that Tuesday morning four years ago when, as I was getting ready for work, I came up with this odd name which made so much sense to me that I immediately registered the .com, .org, .net, and .info domains and started building this business.
Working with small businesses, artists, and entrepreneurs has been extremely rewarding as this business has steadily grown over the past four years. In fact, this fourth year has seen the business nearly double in volume and scope.
Now, as we enter our fifth year as a business, I am proud to announce that 33 Dimensions is now offfering responsive design for new websites, which means our well-built, professional sites will now be optimized for all devices, especially mobile and tablet devices.
I look forward to many more great years of service for all of you who helped make this small business dream a reality.
Ric Albano
Owner and Creative Director
33 Dimensions LLC
---
Turnkey Restaurant for Sale

We are working on a whole new website with a new design (note the new logo on top) in time for our 4th anniversary in March. The new 33 Dimensions website will include regular articles with valuable information for our customers as well as many more features on small businesses and news concerning the web design industry.
---
March Madness
March is going to be an extremely busy month for 33 Dimensions and our clients, with many exciting new projects in the works. We expect to have more than a couple of huge announcements in our next newsletter in early April. See you then!

33 Dimensions
P.O. Box 126
Highspire, PA 17034
info@33dimensions.com
---