Newsletter for July 4, 2014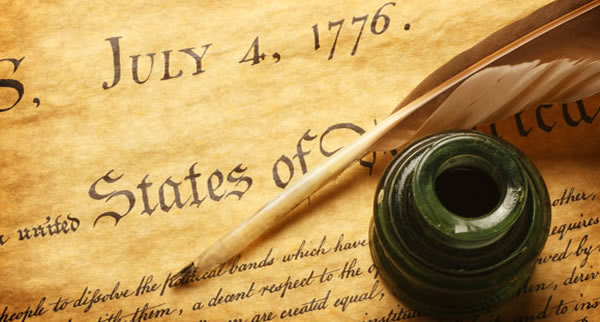 The Genius of Jefferson's Words
We hold these truths to be self-evident, that all men are created equal, that they are endowed by their Creator with certain unalienable Rights, that among these are Life, Liberty and the pursuit of Happiness…"
As a writer and appreciator of great philosophy, I am constantly amazed by these three dozen words which lead off the Declaration of Independence. In this succinct passage written 238 years ago, Thomas Jefferson summed up the essence of freedom which has not been articulated so beautifully or accurately since.
Have a happy and safe 4th of July, everyone!
Ric Albano
Owner and Chief Web Designer
33 Dimensions LLC
The River of Rock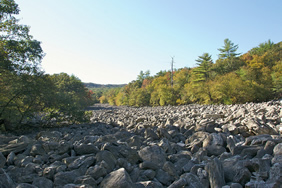 Starting on July 31st, we will be spinning off a new music and entertainment-oriented monthly newsletter called The River of Rock, which will coincide with the launch of a brand new information and commerce website.
Music and entertainment is a large part of our cliental at 33 Dimensions, as we currently own, operate, or support several websites. The newsletter will have two editions each month, an international version (Classic Rock Review, Modern Rock Review, etc.) and a local Central PA version (Keystone Rock Review, Cygnus Wave records, etc.).
Related Items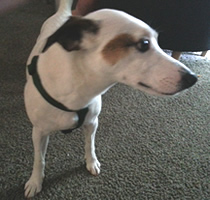 In keeping with our solid tradition of only naming dogs after Steely Dan songs from 1977, I'd like to introduce "Aja", whom we adopted from the Harrisburg Humane Society this past Tuesday.
Aja arrives following the 13-year reign of "Josie", who entered Dog Heaven this past March.
"Freedom Song"
Some lyrics from a brand new, yet-to-be-recorded song by Sinclair Soul © 2014
Let the people be free, let the people be free
Let them bend no more knees, let them crow no more pleas
Let them swing from no trees
Let them build their own home, let them roll their own stone
Let the people be free
When the people are free, all the people are free
They may rock or may breed, they may talk or may screed
But they'll feed their own needs
They will decide on their own how to set their own tone
Let the people be free
May the people are free, all the people are free
Whether they draw from the seas or they sail on the breeze
Or they talk to the trees
The world is their zone the construct their own throne,
Let the people be free
---
Whether starting from scratch or adding features to an existing website, 33 Dimensions will provide you with a professional and effective design that is highly functional, informative, and accessible. We also offer many related services to help promote your website and your business and will customize an affordable solution for you.
Check out our Online Portfolio and you will see that there is no job too complex or too small for us to handle for you. Feel free to give me a call at (717) 829-4221 or email me ric@33dimensions.com and I will personally negotiate a great deal to fulfill your online needs.
33 Dimensions
P.O. Box 126
Highspire, PA 17034
info@33dimensions.com