Small Business | Music, Art & Entertainment | Main Portfolio Page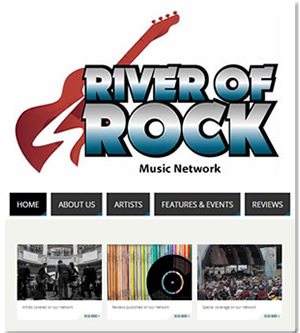 The River of Rock
A series of online publications owned and operated by 33 Dimensions, the River of Rock Music Network commenced in 2010 with the initial website, Modern Rock Review. Since then this network with an international audience has expanded with several "rock review" websites exploring rock music through different eras, locations and musical sub-genres.
---
Modern Rock Review
33 Dimensions developed and manages Modern Rock Review, the grandfather rock music site of the River of Rock music network, launched in October 2010 to offer in-depth profiles, articles, and reviews on contemporary musical artists. The website has a worldwide audience and has been updated several times, including a major renovation in 2013 to a fully responsive website.
---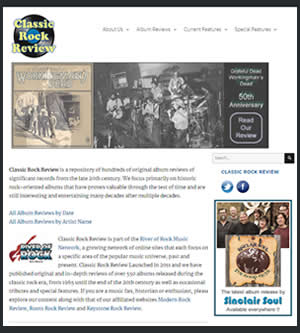 Classic Rock Review
Classic Rock Review was established at the beginning of 2011 on a five year schedule to provide album reviews of relevant material from the classic years spanning from 1965 to 1995. Every two months, the site focuses on the music of a new year in classic music along with periodic special features on important moments in the history of rock music.
---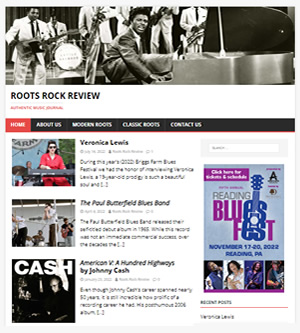 Roots Rock Review
The newest member of the River of Rock network, Roots Rock Review was launched in 2016 and focuses both on modern day Americana-influenced artists, albums and events and the American historical genres of blues, jazz, country, R&B, Gospel, soul, and early rock and roll.
---
Keystone Rock Review
As a successor to DAMES of PA (an original client of 33 Dimensions), Keystone Rock Review was established to promote Pennsylvania artists and musicians and has grown to include more general interest people and events in Pennsylvania. 33 Dimensions designed and developed the site starting in 2012.