33 Dimensions Newsletter

June 20, 2012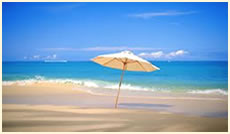 The Most Sunshine of Any Day of the Year!
Happy summer everyone! I'd like to take this opportunity to re-introduce my web design business, 33 Dimensions, LLC. We provide Web Design, Website Management, and many other services for small businesses, individuals, entrepreneurs, and non-profit groups. Our specialty is helping our clients grow and we work hard to go above and beyond to help them realize their online promise. We can work with you at any stage of your online experience, whether you're brand new and need a site from scratch, would like to upgrade an existing site, or just need some consultation on the latest trends and technologies.
Most of all, we provide service at the lowest practical cost and strive to reach 100% customer satisfaction. Please visit 33Dimensions.com for more information, our latest specials, and a portflio of our past work. Or please feel free to send me an email ric@33dimensions.com or call me on my cell at (717) 829-4221.
Ric Albano
Creative Director
33 Dimensions LLC
---
Why Do I Need a Website?
Simply put, a website along with a solid social media strategy is the most cost-effective means of advertising. The Internet is revolutionizing entire markets, allowing all businesses, large or small, the same opportunity to market their products and services in an effective and appealing manner.
Compared with attracting new customers through traditional advertising or conventional marketing, a Website is amazingly low cost and the possibilities are endless. Search engines, referrals and the vast linking mechanics of the worldwide web provide volumes of "foot traffic" unimaginable in a "brick and mortar" storefront setting.
What if my business sells products I don't think can be sold online?
If you have a business, you should have a website. Period. Even if you deal with products and services that can't be sold directly online, you must have a presence so that customers can find you. More than 20 million shoppers are now online, and when they are not purchasing many of them are "window shopping". Don't have the shutters closed when they come looking for you.
That said, it's not enough that you just have a website. You must have a professional-looking site if you want to be taken seriously. Since many consumers now search for information online prior to making a purchase at a brick-and-mortar store, your site may be the first chance you have at making a good impression on a potential buyer.
---
Client News

Last week, Classic Rock Review published a special feature on the 50th anniversary of The Beatles First Abbey Road Session. The site is also currently featuring album reviews from the year 1992, with that year's album of the year to be announced next week.

Our newest site, Keystone Rock Review was launched last month as a successor to DAMES of PA. This site will focus on Pennsylvania music, artists, and events from both the present and past. The first big feature was a four-article profile on the legendary Philadelphia band The Hooters.

On April 21st, The Badlees released their first ever compilation album, spanning their first 22 years as a band. See Me As a Picture, The Best So Far, 1990-2012 contains 16 classic hits along with 2 new songs from the band. The CD can be purchased at the Badlees Online Store.
We strive for the growth and success of all our customers!

33 Dimensions
P.O. Box 126
Highspire, PA 17034
info@33dimensions.com
---