We enter the second half of the decade with great enthusiasm and optimism. 2014 was the biggest year yet for 33 Dimensions as we continued to refine our services to meet the growing needs of small businesses, organizations, artists and entrepreneurs.With an improving economy and the proliferation of technology, we look forward to further success for our business and our clients.
Ric Albano
Owner and Chief Web Designer
33 Dimensions LLC
WordPress Presentation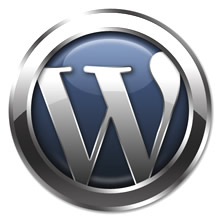 We have put together a presentation on WordPress Basic Tips & Functions, which gives a good overview of various WordPress elements and can be an effective starting point for non-technical people interested in this very popular content management system. If your group is interested in scheduling this presentation or other custom-built tutorials, please contact Ric Albano at 717.829.4221.
Our Latest Client Website

On January 1st, Comics Movies and Games was officially launched. This new site is a spin-off that evolved from some of the geekier elements on Big Blue Bullfrog, with the name of this new website pretty much telegraphing its content. The new site will also be debuting an original web comic this month.
Please visit this new website at ComicsMoviesGames.com along with the following social media channels:
Facebook Twitter (@CMandG) Google+
---
33 Dimensions provides low-cost, professional and effective website design that is highly functional, informative, and accessible. We also offer many related services to market your website and your business and will customize an affordable solution for you.
Check out our Online Portfolio and you will see that there is no job too complex or too small for us to handle for you. Feel free to give me a call at (717) 829-4221 or email me ric@33dimensions.com and I will personally negotiate a great deal to fulfill your online needs.
33 Dimensions
P.O. Box 126
Highspire, PA 17034
info@33dimensions.com