33 Dimensions Newsletter, Labor Day edition

September 2, 2013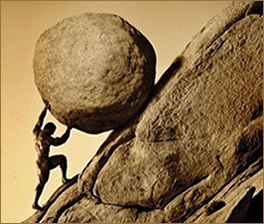 Happy Labor Day everyone.
In the literal spirit of today's holiday, I am writing this brief newsletter to reaffirm my comittment to work harder than anyone for the success of my customers and my company. In all honesty, this has been a rather sluggish summer for business expansion, as some of the expected (or hoped for) opportunities did not quite break our way. Growing and expanding a small business has been tough due to the continued uncertainty in the economy and lukewarm consumer confidence.
However, as a firm believer in the promise of the future, I resolve to double my efforts and press forward in the face of these challenges. Right now, we choose to focus upon the optimistic fact that this is an incredible time for web technology with a fantastic array of new tools and technologies to forge the future of our business. So for the next four months, through the end of this year, we will work our tails off building this business and providing the best and most up-to-date technology for our current and new customers. Consider this a "New Year's resolution" four months in advance, as we expect to be moving at full speed when 2014 arrives.
Stay tuned, folks!
Ric Albano
Owner and Chief Web Designer
33 Dimensions LLC
Late Summer Spectacular
Our discount special continues through September 30th, as 33 Dimensions will be offering a 33% discount on all website design, development, and implementation as well as online marketing and multimedia services. If you'd like to get a project started in 2013, please act now and take advantage of this tremendous offer.
Client News

A full re-design of the entertainment site Big Blue Bullfrog is underway, making this long staple of 33 Dimensions the latest site to becoming fully responsive. Also, with the start of football this week, the site will resume its weekly features including the unique and original Tuesday Morning Tailback.

A very special series of classes called Yoga for Life begins this week facilitated by grief counselor Jennilu King and yoga instructor Elizabeth Terry. This is accompanied by a series of blogs entitled "Yoga and Grief" on the Yoga 4 Healthful Living website. For further information on registering for the class, please contact Elizabeth at eterryyoga@gmail.com.

The latest additional to our family of musicians, a website for Sinclair Soul was launched this past month, providing a home for new original rock and roll compositions. The project One More Rock to Roll is ongoing for the artist.
There will be much more client news in our next newsletter!

33 Dimensions
P.O. Box 126
Highspire, PA 17034
info@33dimensions.com
---