33 Dimensions Newsletter

April 3, 2013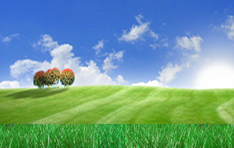 Spring Is Coming!
Anyone who is a fan of Game of Thrones (which, by the way, returns this Sunday night) would know the term "winter is coming" has been oft-repeated over the past two seasons. Well, we're in a better place here as the weather is about to break, the days are getting longer, and soon we will be awash in green. It is a great time to be optimistic and here at 33 Dimensions we have plenty of things cooking which are very exciting.
First, we are now developing websites using responsive design, which adapts and optimizes for any screen size – desktop, tablet, or mobile. We've also partnered with some great companies to provide more convenient transactions for our customers, including Fresh Books for invoicing and expense reports and Stripe for accepting all major credit cards.
Best of all, we have some great new websites launching in the coming weeks (see client info below) as well as some interesting new initiatives in the works. Stay tuned for more great stuff!
Ric Albano
Owner and Creative Director
33 Dimensions LLC
---
Turnkey Restaurant for Sale

We have the unique priviledge to help our client, Biagio's Subs and Suds sell a 26-year-old, family owned, fully-operational restaurant and deli at a prime location in Downtown Hazleton, PA. Open seven days a week, with a fine reputation for providing Hazleton's best subs and other fine delicacies and comes with a PLCB liquor license and literally tons of amenities, all at an incredibly low price. Please click here for much more details.
---
Client News

The official launch of Kids Theatre News, Central PA will be next Tuesday, April 6th. We have been providing a "sneak peak" of the Kids Theatre News, Central PA site for the past few months and have gotten tremendous feedback, so we're excited to finally make this official.

A brand new site dedicated to the Cornerstone Culinary Kitchen is set to launch in mid April. They provide regularly scheduled and private party cooking classes, which are becoming ever more popular, so this new site will focus exclusively on the Culinary Kitchen and "back room" events at the Camp Hill establishment, while the current Cornerstone Coffeehouse will continue to provide lunch, music, art, and specialty beverage information.

On the music and entertainment front, there is a bunch going on. The Badlees website will be redesigned in anticipation of their double album release this October, while Cygnus Wave Records has a brand new release in pre-production entitled One More Rock to Roll by Sinclair Soul. We'll also be once again providing a website for the Sound Off for Vets benefit concert this year.

33 Dimensions
P.O. Box 126
Highspire, PA 17034
info@33dimensions.com
---