33 Dimensions Newsletter

June 9, 2013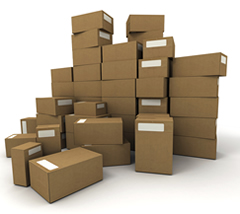 June 9th
This date has become known around my house as "Moving Day" due to the amazing coincidences of big events on this date through the years. Starting in 1996, when my wife Karyn and I moved into our first home on June 9th of that year. Two years to the day, on June 9, 1998, we bought our first home together in Drums, Pa, where we stayed for six years. On June 9, 2004 we signed a lease on a townhouse in Silver Spring Township as we migrated to the Harrisburg area due to my employment at the Commonwealth of Pennsylvania which began a year earlier on (you guessed it) June 9, 2003. Seven years ago today, on June 9, 2006, we closed on the sale of our current home in the Middletown area (where we plan on staying for a while). Finally, it was on June 9, 2011 when 33 Dimensions began to officially operate as an LLC.
So what's in store for today? Well, while we're not physically "moving" anywhere, we are vastly traversing new frontiers as an expanding small business, especially with respect to the new services we now offer our clients.
Ric Albano
Owner and Chief Web Designer
33 Dimensions LLC
---
News from 33 Dimensions
It is estimated that about 4-6 weeks ago (sometime in late April or Early May), the threshold was crossed where more people access the internet via a mobile device than those who access using traditional desktops or laptops. Further, it is highly unlikely that this trend will ever reverse. With this in mind, 33 Dimensions is now developing websites using Responsive Design, which adapts and optimizes the site for any screen size, whether desktop, tablet, or mobile. We have also recently re-designed our own website using responsive design.
Some other new services which we are now offering include Video Editing and productions of montage style promotional videos, Graphic Design, and a full range of Social Media services.
---
Client News

The Cornerstone Culinary Kitchen has scheduled classes right through the end of the calendar year with their fantastic New Year's Eve Dinner. Check out the full culinary schedule. The website was launched by 33 Dimensions on May 6th and is a companion site to the Cornerstone Coffeehouse.

The Kids Theatre News, Central PA site, launched earlier in the spring, has gotten tremendous feedback as a resource for theatre performances, auditions, classes, camps, workshops, and more. Soon we will be building websites for other geographic areas, following the same basic pattern. Stay tuned.

Over the past week, Big Blue Bullfrog has covered a large range of subjects from the latest movie and television reviews to NBA Finals to an Exposé on the legitimacy of other major reviewers. Much more interesting things to come!

Yoga 4 Healthful Living has set their schedule for the rest of 2013, including classes, workshops, and special events. Check out the website for further information.
We strive for the growth and success of all our customers!

33 Dimensions
P.O. Box 126
Highspire, PA 17034
info@33dimensions.com
---