33 Dimensions Newsletter

July 13, 2012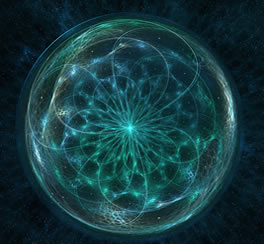 Today I celebrate a couple of anniversaries that are from different parts of my life, yet are strangely related. First, it was on this day 20 years ago that I quit smoking once and forever. It is an accomplishment that I am still very proud of, as I explain in greater detail in today's blog at my personal website.
It is also a wedding anniversary of sorts for my wife Karyn and I. Now those of you who know us best may be confused right now, as you know our actually anniversary is in December. But we were married on a Friday the 13th (in December 1996) and have celebrated every Friday the 13th since as a quasi-anniversary and a nod to our bold decision to defy all convention and superstition (not only was it Friday the 13th, but we got married in Las Vegas). The irony here is that this second anniversary would not exist without the first, as Karyn (who I affectionately call an anti-smoking Nazi) has made it clear that it is highly unlikely we would have gotten together in the first place had I still been a smoker.
The bottom line is, in either of these case there was no guarantee of success. Still, I haven't smoked in 20 years and will live out my days as a non-smoker, while Karyn and I have now spent 187 glorious months together and our bond is stronger than ever.
I guess there's something to be said for making good choices.
Ric Albano
Creative Director
33 Dimensions LLC
---
Latest News
Business has been booming at 33 Dimensions as many new and exciting opportunities have been coming our way each week. This is due, in no small part, to some new affiliations with other fine businesses like Strella Social Media. An expert in all the latest methods of social marketing, Rachel Strella and her crew provide top notch service for businesses and deliver measurable results.
We're happy to welcome aboard a couple of new clients for whom we will be building websites for this summer. Olmsted Regional Soccer Association has been serving the communities of Highspire, Lower Swatara, Middletown, and Royalton since 1978 by providing kids an opportunity to be active through the game of soccer. The club started with 3 teams that first season and had grown to 26 teams with 316 children in 2011. The new site, OlmstedSoccer.org will be launched in mid-August in time for the Fall season.

We'd also like to welcome Yoga 4 Healthful Living, whose mission is to offer a safe and supportive atmosphere for group classes, private sessions, and workshops. They do this for customers in the Harrisburg area by teaching the healing potential of yoga in a way that is appropriate to the age, condition, and life of the student. 33 Dimensions will be launching the site Yoga4HealthfulLiving.com in September.
---
Client News

Videos of performances from the 2012 Sound Off for Vets benefit show have been posted at the site. The high-def videos were captured by Tim Dyer of DyersWorld.com, who donated his talents to the event, and feature performances by Shift Seven, Michael Anthony Smith and the Dirty Thieving Gypsies, Chris Nelson, and Rhyne McCormick.

The Harrisburg Suburban Little League recently wrapped up another successful regular season of competitive and instructive baseball with the Lower Swatara team taking the top division championship for 2012. We're happy to have provided website support for HSLL for 4 years now and would like to congratulate to all involved on another great season.

After naming Neil Young's Harvest Moon as album of the year for 1992, Classic Rock Review began its look at the classic year of 1967 with a 2400-word double review of The Doors' first two albums, The Doors and Strange Days. The site will continue publishing album reviews from 1967 through the summer.

Editor-in-Chief J.D. Cook attended Coldplay's concert in Philadelphia last week with his little brother, and decided to do a three part profile on the band at Big Blue Bullfrog. Along with a review of the show, this included a history and discography and a look at Coldplay's latest album Mylo Xyloto.
We strive for the growth and success of all our customers!

33 Dimensions
P.O. Box 126
Highspire, PA 17034
info@33dimensions.com
---