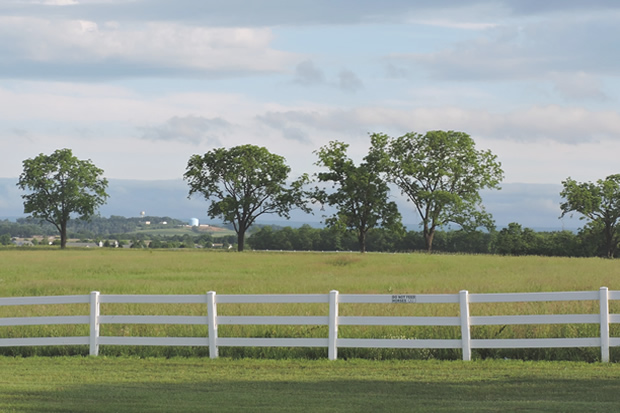 The Bagman Goes
Green
These days you'll hear all kinds of people and companies say that are "going green" to help save the environment. No doubt, many of these pledges are sincere. But there is no one we know who has actually done more along these lines then Ron Davis of R. Davis Enterprises.
Based in Lancaster County, PA, Davis (a long time client of 33 Dimensions) is commonly known as "Ron the Bagman" because of his longtime business of wholesaling plastic bags and other supplies for markets and auctions. About two years ago, Ron started recycling as a secondary service, but this aspect of his business has rapidly grown to be his primary focus. Ron picks up all forms of clear plastic (LDPE, ABS, PET, PP, twine, drip tape, and filed mulch from the farm) from agricultural and industrial locations and then brings the material back to his warehouse where it is baled and loaded on his trucks for delivery to a recycling/manufacturing center which provides R Davis with the plastic bags and trash can liners that he wholesales. This entire process is done in the USA and removes approximately 200,000 lbs of plastic waste from landfills or incinerators each month. The only current problem with this whole process is that demand for recycling has outgrown Ron's current capacity to meet it.
R Davis is looking to make necessary upgrades to their infrastructure by installing a new horizontal baler as well as new loading docks and other improvements which will ultimately triple their current capacity so they can handle about 600,000 lbs of material per month. In order to help make this happen, Ron has launched an IndieGoGo campaign where he will give cases of his high quality plastic bags and/or trash can liners in exchange for donations towards his eco-friendly, efficient and environmentally sustainable operation in Central Pennsylvania and neighboring locales.
Please check out his Indiegogo campaign here or RonTheBagMan.com. Thank you in advance for your participation.
Ric Albano
Owner and Chief Web Designer
33 Dimensions LLC
Other Happenings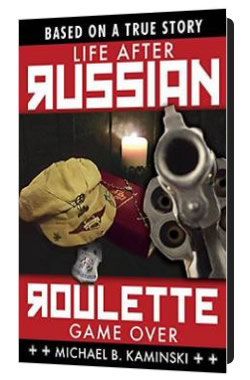 Author Mike Kaminski will be doing a book signing for his intriguing novel Life After Russian Roulette: Game Over. on Saturday, October 24th from 1:00pm to 3:00pm at Cornerstone Coffeehouse, 2133 Market Street, Camp Hill, PA.
Mike Kaminski website
Cornerstone Coffeehouse website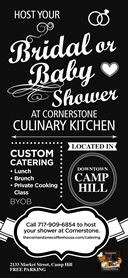 Speaking of Cornerstone, they are offering fantastic catering and private event services, providing the perfect atmosphere and cuisine for bridal and baby showers. Be sure to book your event now because dates are filling up fast!
More on Cornerstone private events

Join me for my first gig in a few years as we celebrate John Lennon's 75th birthday with plenty of songs from the Beatles and Lennon's solo career. Special guests will also be performing some songs. Free admission / all ages.
---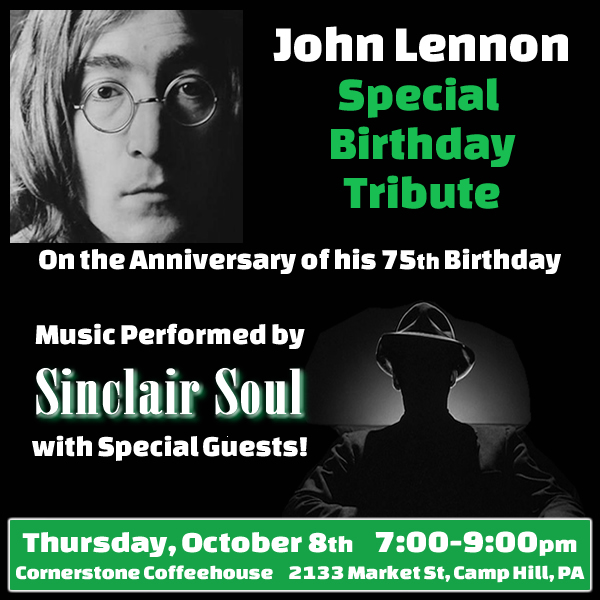 ---