33 Dimensions Newsletter

September 23, 2011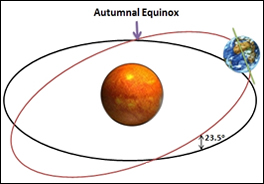 I originally intended to publish this newsletter two weeks ago as the "NFL Kickoff Edition". But then much of Pennsylvania was hit by a natural disaster and my friends and neighbors were hit by devastating flooding which affected the lives of thousands of people in northern and central Pennsylvania. So in the big picture, games like NFL Football seemed minor compared to the everyday lives and livelihoods which were turned upside down overnight.
33 Dimensions prides ourselves on being champions of local small businesses, artists, and entrepreneurs, which we believe will be the true engine that brings backs the American economy. We also understand that, in a natural disaster such as this, these small businesses are the ones that take the hardest hits, which may be more easily absorbed by larger companies. So today as the sun crosses the equator, heading south for the winter, we ask you to support local businesses whenever possible. You may be pleasantly surprised by the superior products and services that your neighbors have to offer. Finally, we ask that you keep these flood victims in your thoughts and prayers. If you'd care to make a financial donation you can contribute to the United Way fund listed below or to many other fine organizations which are dedicated to helping the flood victims.
Ric Albano
President and CEO
33 Dimensions LLC
To contribute to this fund, send a check made payable to Capital Region Flood Recovery Fund to:
United Way of the Capital Region
2235 Millennium Way
Enola, PA 17025
To make a donation online, visit uwcr.org.
---
33 Dimensions Services
For a limited time in 2011, we are offering extra special deals for small businesses and individuals in Northeastern and Central Pennsylvania. It is our small way of helping our neighbors rebuild and get back on their feet. Of course, our service, quality, and dedication to your custom needs will remain at 100% throughout all phases of your project. For more info, please check out our Services page.
33 Dimensions is also extending many of the Summer deals into Autumn and offering consulting services where a representative will sit down and personally answer any and all your questions about establishing a web presence. Here we'll give you an honest analysis of what your business or organization needs, even if it is a service or specialty that 33 Dimensions does not offer. Please call (717) 829-4221 for more details.
---
Client News

The extensive redesign of BigBlueBullfrog.com is complete! Along with all the great articles, reviews, and works from the past, the sight now features regular articles including the observations and rants of The Cultural Communist, the weekly NFL football analysis of Tuesday Morning Tailback, and a brand new political column which debuted today called The Soul of the Nation. Big Blue Bullfrog also recently launched its Twitter Feed.

The seasonal Halloween attraction, Carnival of Souls opens in just one week on Friday, September 30th in Mountaintop, PA. The attraction is custom built, with all original props, characters, and storyline and is open to thrill seekers of all ages.

Sound Off for Veteran's Day will take place on Friday, November 11th at Champions Sports Bar in Highspire, PA. This benefit concert will feature excellent live entertainment through the afternoon and evening with all proceed benefiting the Wounded Warrior Project. Tickets will be on sale within the coming weeks and will include a dinner buffet and a chance to win some great prizes. For more info, check out the event's website.

The Perfect 5th Musical Arts Center will be celebrating its grand opening this weekend with two big events. On Saturday (09/24), The Perfect 5th welcomes the public to their facility for an open house. Then on Sunday (09/25), the school is sponsoring a master class by internationally renowned guitarist Steve Vai at the Whitaker Center in Harrisburg.

A special sneak peak at the brand new design is now online at CygnusWave.com. The sight will ultimately showcase all the music in its ever-growing library with lyrics and facts about each song. The website is still being built, but at the moment all selections from Imaginary Lines 33.

As Modern Rock Review approaches its first birthday on October 10th, many plans for a site upgrade in 2012 are currently being discussed. The site will continue offering in-depth profiles through the rest of 2011, including a huge feature on Lenny Kucinski in November. Unfortunately, the planned October feature on Darcie Miner has been postponed because Darcie was one the victims of the Pennsylvania flooding.

Classic Rock Review continues its 45th anniversary look at the albums of 1966 with recent reviews of albums by The Beatles, Bob Dylan, The Rolling Stones, and Simon & Garfunkel. Beyond the regular album reviews, the site will also begin having special features starting in October.

The Badlees have scheduled a few upcoming shows including Friday, October 21st at the Jim Thorpe Opera House in Jim Thorpe, Pa. Their song of the month for September is "Drive Back Home" from their most recent album Love Is Rain.

33 Dimensions
P.O. Box 126
Highspire, PA 17034
info@33dimensions.com
---