Newsletter for August 20, 2014

New and Exciting Ventures
Last week I gave a presentation to the Entrepreneurial Development Group where I announced, for the first time, some new initiatives at 33 Dimensions. In addition to our staples, Web Design and Development, we will soon be offering Inbound Marketing, Content Creation, General Publishing, and Ecommerce services for our current and future customers. We strive to empower small businesses by offering the tools to attract new visitors and delight current ones through the latest tried and true methods.
Stay tuned for more on these exciting new ventures.
Ric Albano
Owner and Chief Web Designer
33 Dimensions LLC
Client News

We'd like to congratulate Cornerstone Coffeehouse on winning Harrisburg Magazine's "Simply the Best" award for an amazing 16th consecutive year. The 2014 award was announced earlier this week and continues a successive streak which began in 1999, This award follows the "Best of Harrisburg" award that Cornerstone received from Susquehanna Style magazine earlier this summer.
Visit Cornerstone website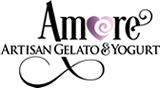 The big news of today is the Grand Opening of Amore Artisan Gelato & Yogurt on Union Deposit Road in Harrisburg. Started by Robin and Len Dobson of Middletown, Amore is the Harrisburg area's first artisan gelato café and offers 12 varieties of gelato and sorbet made fresh each day from more than 100 rotating flavors, as well as 18 combinations of frozen yogurt and other fine desserts and beverages.
Visit Amore Artisan Gelato & Yogurt website
---
Whether starting from scratch or adding features to an existing website, 33 Dimensions will provide you with a professional and effective design that is highly functional, informative, and accessible. We also offer many related services to help promote your website and your business and will customize an affordable solution for you.
Check out our Online Portfolio and you will see that there is no job too complex or too small for us to handle for you. Feel free to give me a call at (717) 829-4221 or email me ric@33dimensions.com and I will personally negotiate a great deal to fulfill your online needs.
33 Dimensions
P.O. Box 126
Highspire, PA 17034
info@33dimensions.com