33 Dimensions Newsletter

October 10, 2012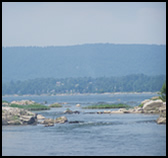 Welcome to the debut issue of the River of Rock newsletter!
This will be the single source for the latest information on all our affiliated rock and entertainment websites. To start, we'll publish this monthly (on the 10th of each month), but do plan on expanding our content sources and publishing frequency in the future. We'd also like to establish affiliates with more musical artists, writers, merchants, and anybody else related to this industry.
If you'd like more information on becoming an affiliate or just would like to offer some feedback , please email me at info@33Dimensions.com. I hope you enjoy this new feature.
Ric Albano
Creative Director
33 Dimensions LLC
---
Rock n Roll

Today is the 2nd anniversary of the official launch of Modern Rock Review on 10/10/10. Two years ago, the site kicked off with a first-of-its-kind profile of The Badlees, which examined their career on the 20th anniversary of their own debut EP in 1990. Since that launch, the site went on to do extensive profiles on Rush, Mark Oliver Everett, Lenny Kucinski, and Coldplay, along with many more articles, album reviews, and blogs.
Today the website also announced J.D. Cook as the new Executive Editor.

Classic Rock Review started off as a specialized section of Modern Rock Review in 2011 but has become its own distinct website with a clear mission. The site's primary purpose is to review significant, historic rock albums in a systematic way, by dedicating particular periods to focus on particular feature years in rock n roll. Right now the year being featured is 1987, which will continue to be covered through October 28th with the album of the year feature on U2's The Joshua Tree. Starting in November, the site will review albums from 1972.
1987 Album Reviews
Hysteria by Def Leppard
In the Dark by Grateful Dead
A Momentary Lapse of Reason by Pink Floyd
Kick by INXS
Tango In the Night by Fleetwood Mac
Cloud Nine by George Harrison
Appetite for Destruction by Guns n' Roses
Big Generator by Yes

If you like entertainment, movies, video games, sports, literature, philosophy, politics, and yes, music, then Big Blue Bullfrog may be the site for you. This site was started in 2007 but was revamped to its current status in the Fall of 2011, and in that year has grown to be a cultural phenomenon. The site is currently reviewing the first five Resident Evil games, in honor of the release of the sixth, and the NFL features Tuesday Morning Tailback and
The Giants Blog are published weekly.

33 Dimensions
P.O. Box 126
Highspire, PA 17034
info@33dimensions.com
---