33 Dimensions Newsletter

July 26, 2013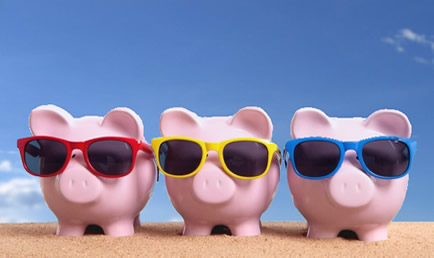 It is hard to believe that July is almost gone and summer is about to enter into the home stretch. To help ease the transition of "summer days drifting away", 33 Dimensions is running a special now through September 30th with a further offer for free consultation. If you are thinking about getting started online, check out this handy list of 10 steps you should take to establish a strong web presence. It can be an excellent orientation for anyone new at this or a great refresher for someone with more experience.
Enjoy the summer everyone!
Ric Albano
Owner and Chief Web Designer
33 Dimensions LLC
---
Late Summer Spectacular
Now through September 30th, 33 Dimensions will be offering a 33% discount on all website design, development, and implementation as well as online marketing and multimedia services. Further, we will be offering a free 30-minute consultation to all qualified prospective clients in order to help you determine which customized services best fit your needs.
---
Client News

The Cornerstone Culinary Kitchen has scheduled classes right through the end of the calendar year with their fantastic New Year's Eve Dinner. Check out the full culinary schedule. The website was launched by 33 Dimensions on May 6th and is a companion site to the Cornerstone Coffeehouse.

The Kids Theatre News, Central PA site, launched earlier in the spring, has gotten tremendous feedback as a resource for theatre performances, auditions, classes, camps, workshops, and more. Soon we will be building websites for other geographic areas, following the same basic pattern. Stay tuned.

Yoga 4 Healthful Living has set their schedule for the rest of 2013, including classes, workshops, and special events. Check out the website for further information.

On June 30th, Classic Rock Review reached the halfway point of its "five year mission". With this threshold crossed, the site is expanding beyond just the regular album reviews with many new features including a new user group on LinkedIn and the introduction of select video album reviews.
We strive for the growth and success of all our customers!

33 Dimensions
P.O. Box 126
Highspire, PA 17034
info@33dimensions.com
---