Newsletter for April 30, 2014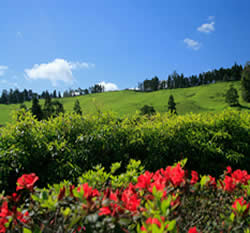 These Are Great Days for Web Design
As sure as these crazy April showers will soon bring the May flowers, there is good reason to be optimistic about the near future in the web design business. This may be the best time ever to be a web designer. Just consider this fact, in just a little over a decade, we've gone from 216 "web safe" colors to the over 16 million in the hexadecimal spectrum.
Beyond this, we also now have web-based fonts, transparency, blending, and mainstream animations along with ever-evolving tools and frameworks based on HTML5 and CSS3, which has just come of age within the past few years. What this all means is richer, more attractive, and better functioning websites at lower development and maintenance costs.
Thank you all for your support and we look forward to the future!
Ric Albano
Owner and Chief Web Designer
33 Dimensions LLC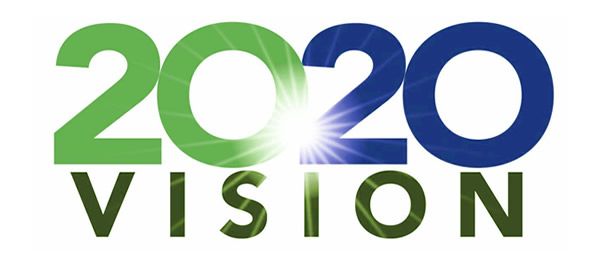 2020 Vision
In our last newsletter celebrating our 5th Anniversary, we reflected on our first five years in business and how much web design has changed in these past 5 years, including our own development practices. Now we are looking forward to the next half decade or so and how will we use social media, user generated content, eCommerce, smart phones, smart homes, smart appliances, etc… as we enter into the 2020's.
33 Dimensions is committed to providing our customers with the best tools to effectively operate and promote their business or organization, both today and tomorrow.
Client News
4th Annual Plein Air Camp Hill Festival
It is nearly time for Plein Air Camp Hill, which will hold its 4th annual festival in mid-May, starting with a new Scavenger Hunt during the week of May 12th, with many more events during the weekend of May 16th to 18th. The annual festival focuses on artists and photographers, with juried competitions, "Quick Draw" and "Quick Shoot" contests, and painting "in the open air" for participants of any age group. There will be plenty of family-friendly activities, workshops, music and food happening throughout the borough of Camp Hill, PA during this wonderful Spring festival. Check out the ,a href="http://www.pleinaircamphill.org/2014Festival.php#2014Schedule" target="_blank">full schedule of events.
33 Dimensions is proud to have re-designed the website for 2014, adding responsive features, online forms and payment options.
The Bagman Goes Green
We've also updated the website for R. Davis Enterprises at RonTheBagman.com. Ron has expanded his business to recycling plastic and cardboard with the entire process done in the U.S.A.
Many New Websites in the Works
May is going to be an extremely busy month for us, with many new and remodeled websites under development. We'll have more details on these in our next newsletter.
---
Whether starting from scratch or adding features to an existing website, 33 Dimensions will provide you with a professional and effective design that is highly functional, informative, and accessible. We also offer many related services to help promote your website and your business and will customize an affordable solution for you.
Check out our Online Portfolio and you will see that there is no job too complex or too small for us to handle for you. Feel free to give me a call at (717) 829-4221 or email me ric@33dimensions.com and I will personally negotiate a great deal to fulfill your online needs.
33 Dimensions
P.O. Box 126
Highspire, PA 17034
info@33dimensions.com