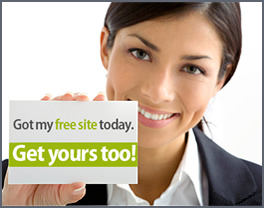 If there are two lessons that everyone should come away from 2013 learning about websites, I would say it would have to be these:
1. There is absolutely no such thing as a "free" website!
2. A website should not cost over $600 million!
I will tackle the second point first because that is much easier to grasp. Of course, what I'm referring to is the "Obamacare" website Healthcare.gov, which amazingly did not work when it was launched on October 1st (it is now about 75 days later and the jury is still out on whether it actually works).
To be exact, it was reported by Digital Trends that the contractor CGI Federal received $634,320,919 to construct Healthcare.gov. Now to appreciate this amount, it is more money than Facebook spent in its first six years of existence (you know, the years went it went completely viral) and it is also more than the amount spent building two more recent services – Linkedin and Spotify – combined. All that money spent and it didn't work for at the least its first two months of existence.
As a small business web developer, I'm sure I could have figured out a way to get competent developers to complete the site on time and working for, I don't know, about 1/1000th of that cost! But they never asked me.
Now for the first point, the opposite end of the money spectrum. There is absolutely no such thing as a "free" website! Whenever you hear such a claim to "build a website for free", what you are actually getting is a new example of an old trick that big companies do to try and squash small competitors (in this case, small business web developers like myself) by cleverly masking a false offer. You've surely seen or heard of these free website offers, many from three-letter companies that start with the letter 'w' and only disclose the fact that you have to pay a monthly fee in order to keep your "free" website in the cluttered disclaimer at the end.
For companies who are serious about starting and staying in business, such offers do not stand up in the long run for two primary reasons. First, you lose the ability to expand unless you pay the fixed price arbitrarily set by the company. This ties in well with the second reason, you ultimately do not own anything – neither content nor domain name. It is almost akin to those fake houses on a Hollywood set, nice enough to look at but totally impractical to live in.
So, if you'd like a website which is neither free nor $600 million, check out a quality website developer like 33 Dimensions and you will actually get what you pay for (if not more!)