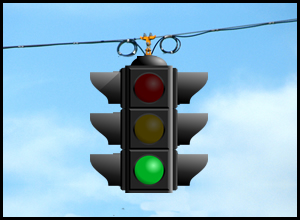 Once you make the decision to establish a strong Web presence for your business, there are several steps that should be taken in order to build this online foundation. The process may seem a bit cumbersome or even overwhelming at first, and getting used to new technologies and fully realizing their benefits takes a little discipline and patience. However, while each business may vary on their specific requirements, the following ten items are general enough to be utilized by most business start-ups.
The first three steps should be done in this order.
1. Create and Register Your Domain Name
Establishing a domain is where your online life begins. The trick is finding one which isn't already being utilized. If you're lucky (like we were) you can use the dot-com of the exact name of your business. In all likelihood, you may have to be a little creative. There are many online tools for checking if a domain name is available and registering a domain is still pretty inexpensive at about $15 per year.
2. Find the Right Hosting Plan
"Hosting" is the physical location where your website will reside. While it is certainly possible to host a site on your own computer, it is not optimal in most situations because your computer would have to available to international traffic 24/7 and, without advanced security, may be vulnerable to cyber attacks. For these reasons, most small business owners will enlist a professional hosting company to host their website(s) with costs that can range widely, depending on the type of hosting. When choosing the right hosting plan, you want to get enough storage, bandwidth, adaptability, security, and performance without going overboard and incurring unnecessary costs.
3. Building Your Website
This is, by far, the most important, complex, yes stress-inducing step in establishing your online presence. There are literally a million ways to go, from companies with big names which will offer you "free" business websites (of course, they're not really "free") to an assortment of web design firms and freelancers. Here are some of the vast subjects which may need to be considered and/or included with your website:
The Message – the most important information that you want conveyed about your business, from its location and hours of operation to what service it provides and need it fulfills.
Branding – the logo, colors, styles, and appropriate look/feel along with any trademarks or catch phrases.
User Experience (UX) – a simple, concise, and consistent design throughout the website which gives the user the ability to logically navigate and find vital information.
Content Management – a system which allows for easy updates and additions without "breaking" the original design or UX.
Responsive Design – designing your website to "respond" to any screen size on any Internet-ready device by presenting the most optimal display.
Website Maintenance – keeping your site fresh, relevant, and secure.
Steps 4-10 can be done in any order (or all at the same time), after the first three steps have been completed.
4. Search Engine Optimization (SEO)
SEO is an ongoing process of keeping your page relevant to search engines and achieving the best search results. Each year, this process gets more and more complex as major search engines like Google constantly change their algorithms in order to produce the most valid and natural results for any searched word or phrase. Optimizing a website involves several diligent practices:
Solid HTML Design – the foundation of good SEO is clean and professional design. Avoid "website builder" tools if at all possible.
Page Title and Descriptions – succinctly describing the page's content.
Use of Relevant Keywords – when posting articles to align with the page's title and description.
Non-duplicated Copy – the latest search engine algorithms penalize sites for duplicated articles and page titles.
A Constant Stream of Fresh Content – with a site map which is updated regularly.
Analytics – the art of monitoring a website's performance and making adjustments accordingly.
5. Social Networking
In today's world, it is important for businesses to establish a presence on social media. While some dismiss social media as a fad which will soon run it's course, there is little doubt of the advertising and awareness value of a social media presence. While Facebook and Twitter are the most popular and have the most users (so they are usually the first social media channels utilized), there are a few other technologies and techniques businesses should consider.
LinkedIn – many experts say LinkedIn is critical for businesses, as it connects you with other businesses. Along with your personal page on LinkedIn page, you should also establish a LinkedIn company page.
Google + – Google has been increasingly tying some of its SEO with its own social media channel (more on this in step #10).
YouTube – a free and easy way to promote your business with short (often homemade) videos. YouTube also allows most videos to easily be embedded in your website and many other social channels.
Local Citations – claim your physical address by registering with Yelp, Google Places, and other local search sites. Be sure to be consistent and use the same format, spelling, and syntax for your physical address (without abbreviations) wherever it is listed.
6. Email and Marketing
Recent studies have shown that, despite the meteoric rise of social media, Email marketing far surpasses any social media medium when it comes to return on investment. While this is one of the more highly regulated areas of the online experience, there are several fine services which help you manage and gather contacts and construct professional Email newsletters while keeping your company compliant with spam laws.
7. Cloud Storage
This is a relatively new but fast growing requirement for an online presence. It is important to be able to quickly and effectively share files, documents, and media using a business-oriented storage service. This is also often used as a safeguard for disaster recovery. Being so new, there are many (relatively untested) options to choose from, but some of the emerging leaders in this market include; Dropbox, Google Cloud Storage, and Carbonite.
8. eCommerce
We're all in business to get paid and it has become increasingly easier to accept payments online. With Ecommerce, there is a wide range of possibilities, from simple PayPal transactions to complex online shopping carts which require huge databases to function. Further, recent years have brought us great online invoicing services like Fresh Books and cool mobile credit card scanners like Square.
9. Security
This is probably the most gut-wrenching subject to think about, but also the most important. Truth is, there are less than honorable people out there who think it is good sport to prey on honest services, businesses, and consumers. While the dynamic nature of technology makes it hard to pinpoint exact measures (books have been written and will be re-written), a balanced, common sense approach should prevail.
10. Your Toolbox
This is an ever-expanding, catch-all of "other" online tools which may be beneficial to your business:
Surveys – attractive ways to spark interest, there are several free and low-cost services available.
Virtual Phone Numbers – it is getting hard to justify a traditional land line and many of us do not want to use our cell phones as official business lines. An emerging service is "virtual" phone numbers, which route customers domestically and internationally and can provide a 1-800 number.
CRM – A Customer Relationship Management (CRM) tool is like an electronic "Rolodex" which not only stores your contacts, but is also interactive with many other of the online tools and channels mentioned above.
Google
One more thing. While I tried to stay as general as possible with these ten items, the truth in mid-2013 is that you'll find Google involved in most of these steps (probably all seven of the bottom steps). If you have a Gmail account, that account is now your login for Google +, Google Places, Google Maps, Google Drive, AdWords, Analytics, Webmaster Tools, YouTube, and scores of other related services (including the good ole search engine itself). While there is no doubt that this can be a great convenience (not to mention virtually free), we can only hope that competition will spread these services out in the future while maintaining the incredible technical advances of recent years.