Newsletter for March 3, 2014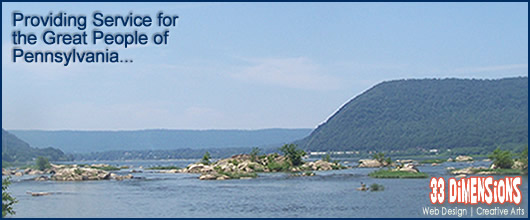 Five Years and Counting
What a Wild and Wonderful Ride It Has Been
Five years ago today I came up with the crazy name for this enterprise, based on that day's date (3/3) along with my interest in string theory and a desire to highlight the many "dimensions" of the professional service I had to offer.
Working with small businesses, non-profit organizations, artists, and individual entrepreneurs has been extremely rewarding as this business has steadily grown over the past half decade, with these first few months of 2014 being the peak of business volume. Of course, running a business is never easy and the climate sometimes gets unpredictable. We've faced our share of challenges and frankly, stared down extinction more times than I would've liked. But we did persevere through the rough times and we are stronger because of it.
As we complete our 5th year as a business, I am proud to announce that 33 Dimensions is able to offer more high-quality services, including specialized website re-design, online marketing, and multimedia services, than ever before.
Thank you all for your support and here's to the next five years!
Ric Albano
Owner and Chief Web Designer
33 Dimensions LLC
Meet Jake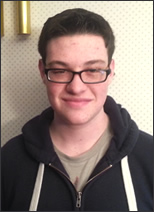 We'd like to welcome Jake Albano as our new content and technical specialist, who will be supporting many of our new and existing websites. Jake is a high school student who also works as an on air personality and radio DJ at WMSS in Middletown, PA.
Feel free to drop an email to Jake and congratulate him on his new role: jake@33dimensions.com
Client News
4th Annual Plein Air Camp Hill Festival
We are happy to be re-designing the website for Plein Air Camp Hill. The annual festival celebrates painting "in the open air" and will be held this year from May16th to 18th, with many family-friendly activities happening throughout the borough of Camp Hill, PA.
33 Dimensions is working with EMR Strategies to redesign and re-brand the online presence for Cumberland Masonry Inc. in Lemoyne, PA. Cumberland Masonry has been in business since 1980, offering concrete, masonry, and excavation and more for both residential and commercial customers.
Biagio's Subs n' Suds in Hazleton, PA is now under new ownership but 33 Dimensions will continue to provide web service for "Hazleton's Best Sub Shop". We'd like to Congratulate new owners Nicole and Vianney and look forward to a long working relationship.
---
Whether starting from scratch or adding features to an existing website, 33 Dimensions will provide you with a professional and effective design that is highly functional, informative, and accessible. We also offer many related services to help promote your website and your business and will customize an affordable solution for you.
Check out our Online Portfolio and you will see that there is no job too complex or too small for us to handle for you. Feel free to give me a call at (717) 829-4221 or email me ric@33dimensions.com and I will personally negotiate a great deal to fulfill your online needs.
33 Dimensions
P.O. Box 126
Highspire, PA 17034
info@33dimensions.com