Small Business | Music & Entertainment | Main Portfolio Page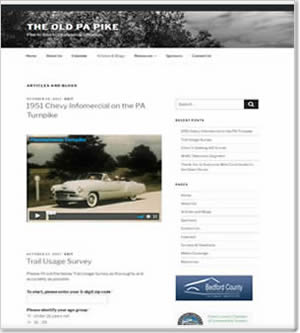 The Old PA Pike
The Old PA Pike is an exciting new endeavor to convert a several mile abandoned section of the Pennsylvania Turnpike, including two long tunnels, into a multi-use trail and recreational destination for biking, hiking and other family-friendly activities. 33 Dimensions provides web, social media and marketing services for this project.
---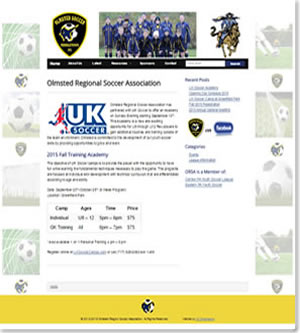 Olmsted Regional Soccer
The Olmsted Regional Soccer Association (O.R.S.A.) has been a proud member of the Central PA soccer community for over 30 years. It serves the communities of Highspire, Lower Swatara, Middletown, and Royalton by providing kids an opportunity to be active through the game of soccer. 33 Dimensions designed a website O.R.S.A. in 2012.
---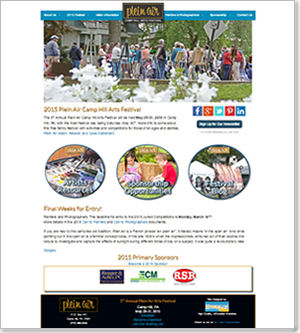 Plein Air Camp Hill
Plein Air Camp Hill celebrated its 5th annual art festival and competition in May 2015. Organized by the Economic and Cultural Development Group (ECDG) of Camp Hill, PA, proceeds go to a donor fund established for the purpose of supporting the arts. 33 Dimensions did a complete redesign of the Plein Air website in early 2014 along with major upgrades and multimedia services in 2015.
---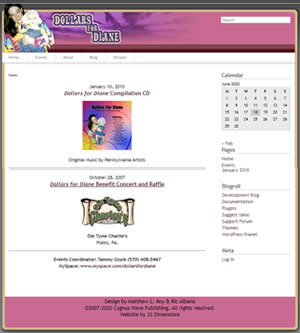 Dollars for Diane
Dollars for Diane is an ongoing charitable organization which raises money and awareness for brain injury research and included a series of benefit concerts, a bike rally, and a compilation CD. The website was designed in 2007 and is currently hosted and maintained by 33 Dimensions.
---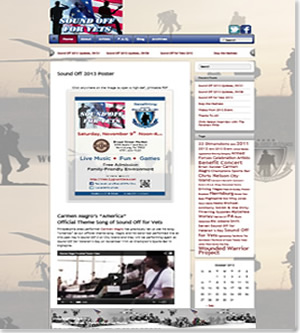 Sound Off for Vets
A chartible event in support of veteran's organizations such as Operation First Response and the Wounded Warriors Project, Sound Off for Vets has held a series of benefit concerts which began in 2010 and continue with one scheduled for November 9, 2013. 33 Dimensions designed, hosts, and maintains the website with frequent updates on sponsors and contributors to the cause.
---